WE OFFER
Advice, coaching and performance management for business leaders and their enterprises.
Individual coaching for managers and projects owners.
Aleo accompanies and supports you throughout your enterprise or project development in Switzerland or abroad:
maintain performance when restructuring
refocus your strategy
get back time for your core activity, for your customers
hire and develop talents in your teams
manage HR efficiently.
More than 15 years in sales, marketing and SME's management plus 7 years focussing on HR development and management, are available to serve your performance.

RENEW YOUR HR
We help you align your HR strategy to deliver company performance.
We support your HR management regardless of your company size.

PRESERVE PERFORMANCE
Change is constant.
When circumstances are tough, but also when growth is around the corner, we help you anticipate the necessary restructuring and its impact on your teams and their performance.

SHARE YOUR PROJECTS
You would like to discuss your project with a seasoned manager?
We can coach you throughout your business development projects at international level or in Switzerland.
…OF RESIGNATIONS ARE NOT LINKED TO EARNINGS – A PROACTIVE HR MANAGEMENT REDUCES UNSOLICITED DEPARTURES*
...OF COMPANIES MENTION AGILITY AND COLLABORATION TO BE KEY TO THEIR SUCCESS. BUT ONY 6% SAY THEY ARE GEARED FOR IT**
…OF COMPANIES DEVELOPED THE PEOPLE MANAGEMENT COMPETENCIES OF THEIR MANAGERS***
*Leigh Branham « 7 hidden reasons employees leave »
**2017 Deloitte Global Human Capital Trends survey
***2017 KPMG HR Transformation survey: Which lens are you using?
TO SERVE YOU
With several years of experience in SMEs management (10-70 million CHF turnover), Haja Rajaonarivo obtained a Master in business management at HEC Lausanne University (Switzerland) before developing his professional competences in marketing and sales in the FMCG industry.
He embarked on an international career, managing Nestlé subsidiaries in Africa and serving as regional manager at the group HQ in Vevey (Switzerland). His constant care for performance with and thanks to the people he was given to lead, naturally pushed him to embrace HR management responsibilities in a multinational company active in technological services based in Geneva.
With more than 25 years of experience he started in 2016 his own consultancy business, advising companies and entrepreneurs in  managing HR, structuring organisations, developing businesses and projects.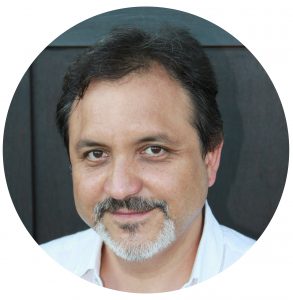 Haja M. RAJAONARIVO
Founder & Management Consultant